For US Customers shop here: https://www.etsy.com/shop/BollediNatura?ref=profile_header
Thyme... One of my favorite herbs from my kitchen...
Olive oil together with high oleic Sunflower Oil are making this soap deeply moisturizing and nourishing to the skin.
Intensely fresh, lemony, herbacious and earthy due to a balanced blend of Lemon, Lemongrass, Thyme essential oil.
Additives: Lemon Verbena and Chlorella Powder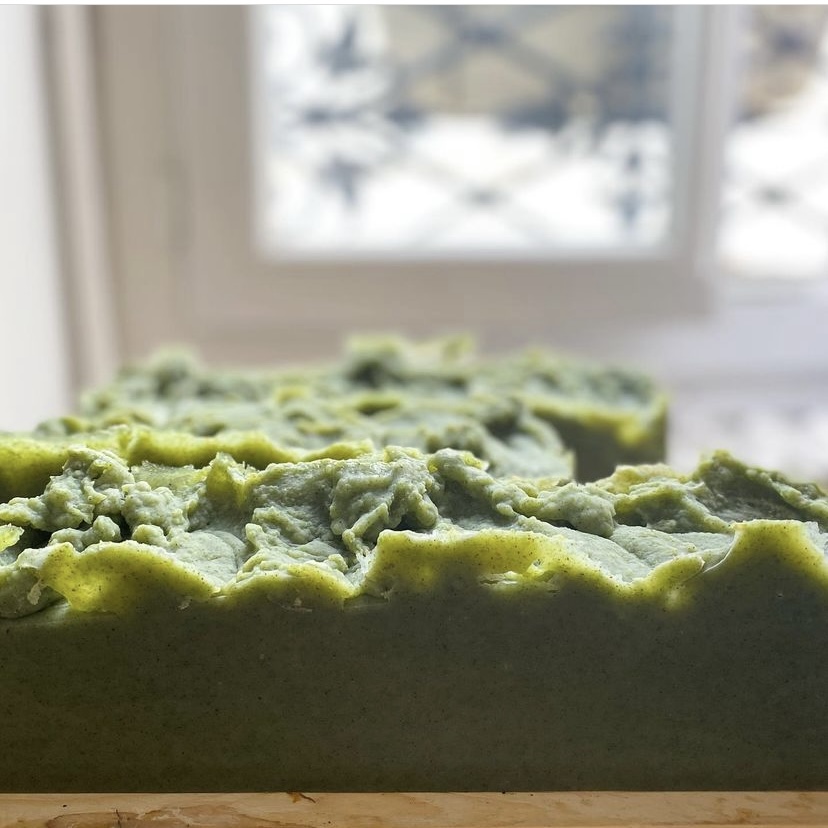 Natural Roots wonders
So much goodness in this soap:

🌱CHLORELLA powder: known to improve skin overall tone and restore skins collagen

🌱LEMON VERBENA powder: a plant high in emollient properties making a fantastic tonic for your skin

🌱ESSENTIAL OILS of thyme, lemon and lemongrass so it's not only great for your body but smells divine too!!!
Ingredients, benefits & more
We are committed in choosing natural plant based ingredients of high quality that are organic, ethically and sustainably sourced. All of our oils are virgin and cold pressed, butter are raw and unrefined.
We strive to ensure our products contribute to the well-being of people and planet, and our efforts put us on track towards a brighter future.
Main Ingredients & Benefits
Packaging & Shipping
All packaging is eco-friendly and plastic free: tissue paper is made with recycled paper, boxes, tape and cards are compostable.
Each soap is wrapped with a label made with seed paper. There are seeds embedded in the paper so if you leave the paper in wet soil .. flowers may grow!
Domestic and International shipping
Get in touch - Return Policy