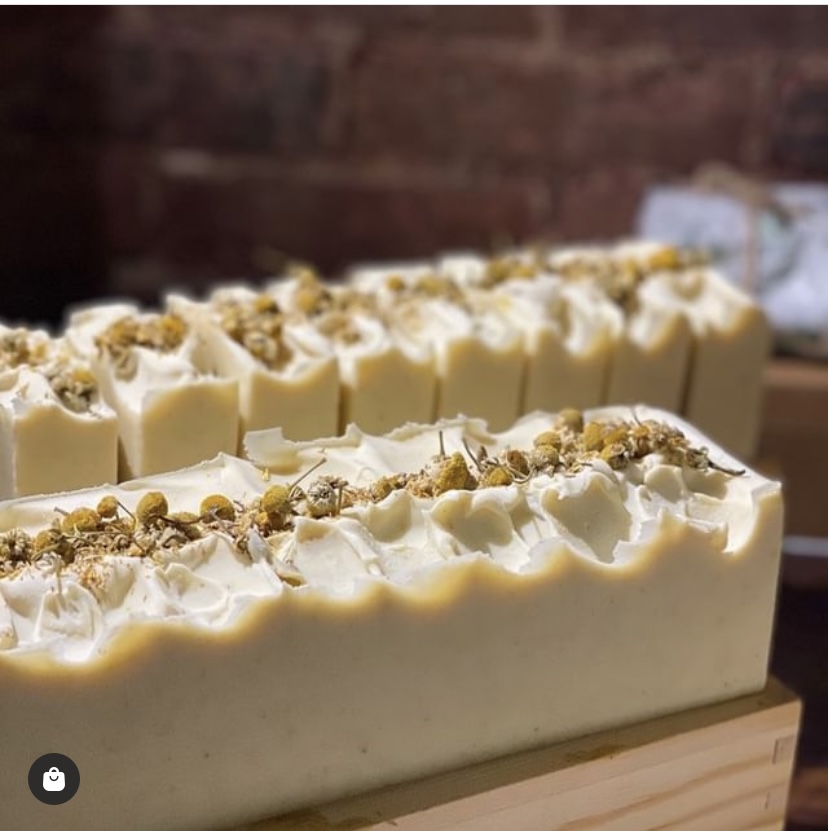 Camomilla
This soap is made with a chamomile infusion as a full water replacement.
Chamomile is an herb that has been used for years for its soothing effects and it's perfect for sensitive skins.
There is a high % of shea butter in this soap. Shea butter is rich in several fatty acids that do not completely saponify during the soap making process, this allows for high moisturizing properties to the soap besides washing the skin.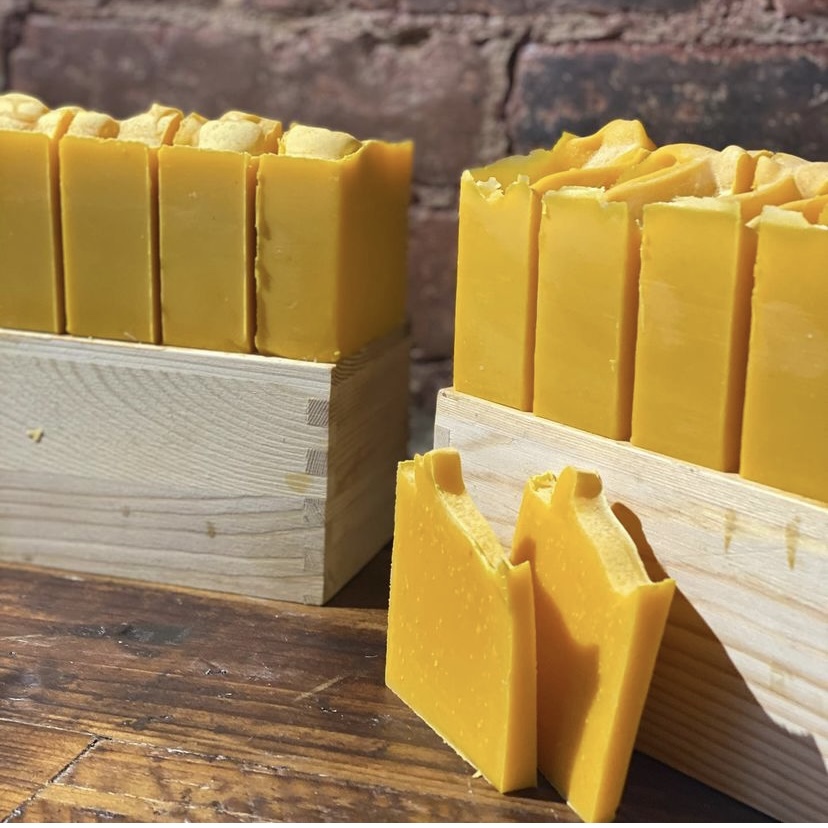 Albicocca
In addition to Cocoa butter this soap has Apricot Kernel Oil. It's an oil obtained from pressing the kernel of apricots.
This oil nourishes the skin, helps to improve skin tone, maintain softness and radiance of the skin due to its high content of vitamins.
It's a luxury moisturizing and conditioning oil. Rich in fatty acids like oleic and linoleic, this oil is ideal for those with dry, irritated, mature and sensitive skin types.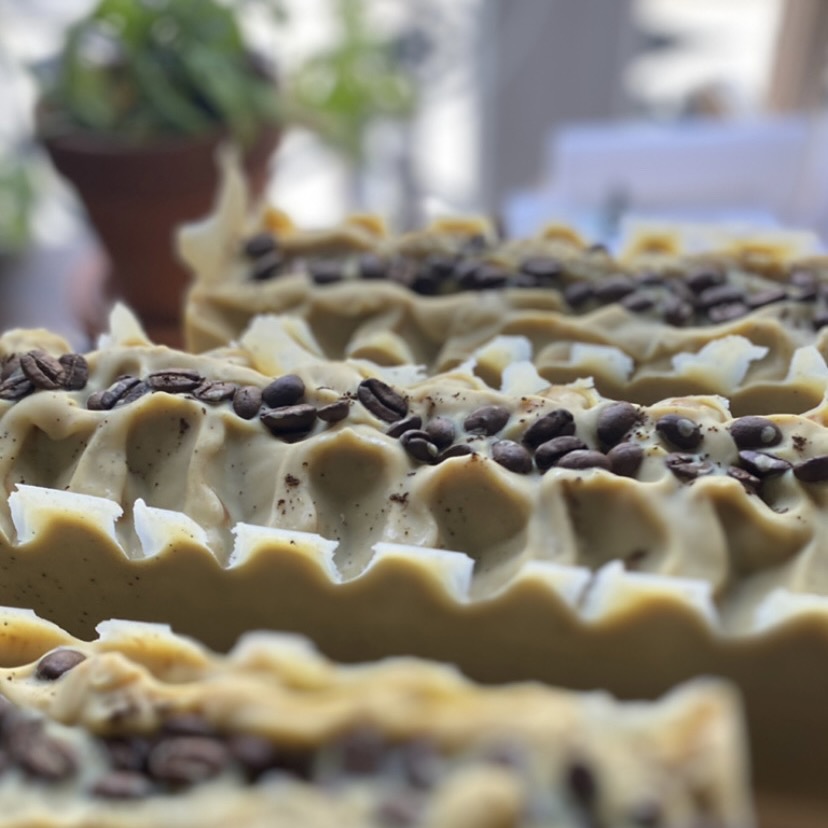 Espresso
With a high combination of luxurious raw butters of Shea and Cocoa, this soap is not only cleaning your body but fully nourish it and moisturize your skin.
Shea butter's fatty acid content includes linoleic, oleic, stearic, and palmitic acids making it highly moisturizing.
This butter restores the barrier between your skin and the outside environment, keeps the skin hydrate for long and reducing dryness.
In skincare, Cocoa Butter being full of antioxidants helps us protecting against sun damage.
Thanks for its fatty acids, cocoa butter has a rich and denser feel so it can create a sort of barrier over the skin to hold moisture.
The addition of coffee grounds adds a light exffoliation effect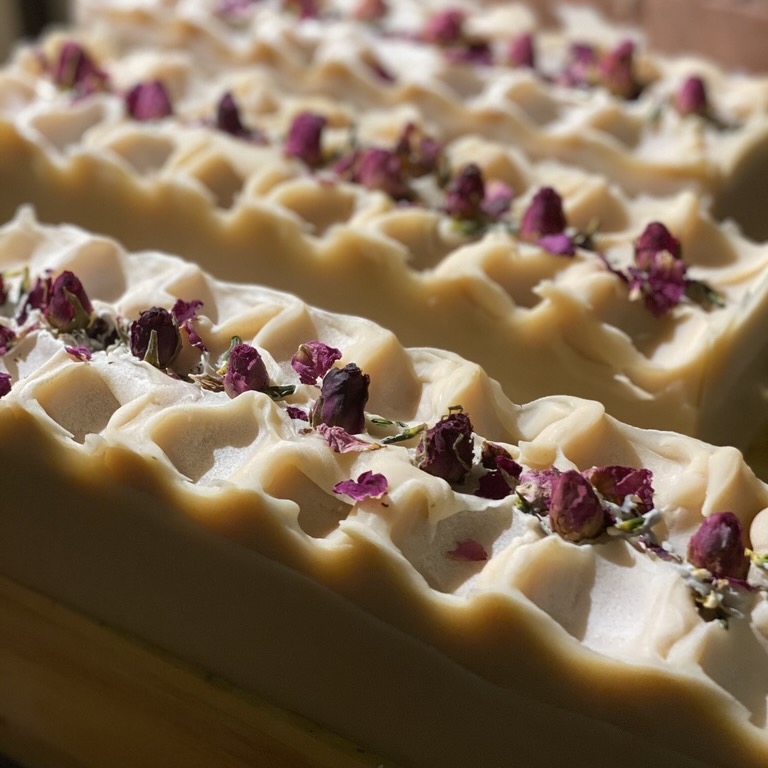 Rosa
The combination of olive oil and high holeic sunflowe increases conditioning properties to this soap.
Olive oil contains skin loving antioxidants making it deeply moisturizing and nourishing to the skin.
Containing polyphenols and oleic acid, olive oil is effective in improving skin tone and texture. In soap making this ingredient makes a very conditioning bar of soap.
Sunflower oil adds conditioning properties to the soap. It's rich in essential fatty acids and vitamin E. Plus this oil adds a small bit of hardness, a creamy stable lather and a silky feel to the soap.