Our Bolle di Natura subscription is the best and easiest way to make sure your skin is continously taken care of and pampered by the best virgin oils and raw butters during your daily rituals.
Gift yourself or your loved one, your favorite soaps delivered straight to your doorstep, so there's no need to rush out if you find there's no more left at home.
You will be transported by the scents of Italian gardens..., ...you will discover new botanicals each time and ....you won't be able to live without the wonders of handmade natural soaps on your skin.
Big plus: save money on boxes with lower prices & Free Shipping!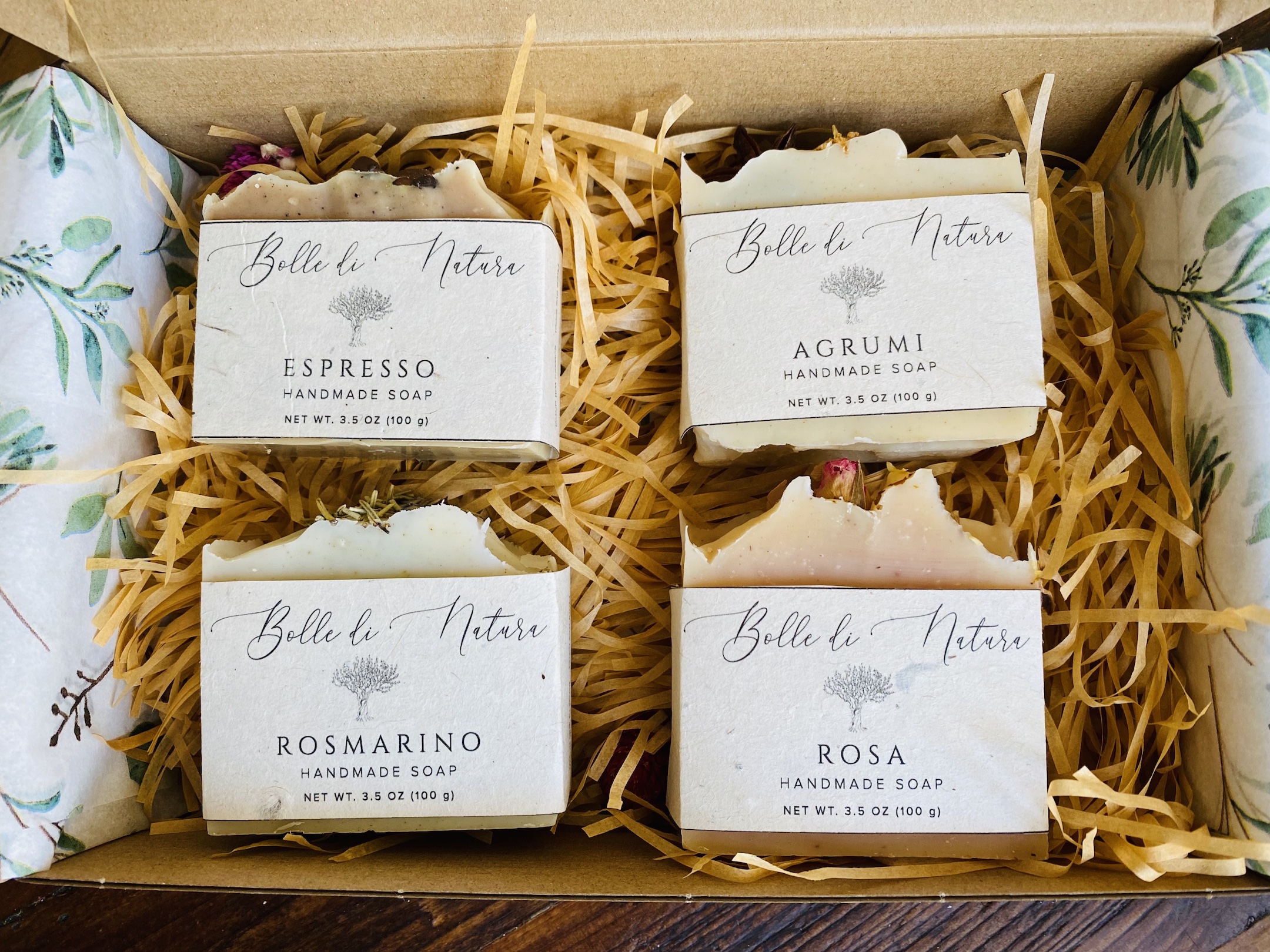 Quattro (Subscribe & Save) - $42.00 +5%off >> $39.90!!
Your skin deserves to be pampered by the virgin oils and raw butters used to make these soaps. Plus, your eco-friendly bathroom experience has never smelled so good!
No need to go online and place an order each time, you will get 4, 6 or 12 soaps each time on a rotation of scents and oil/butter combination straight to your home each month or how often you wish.
Read More on Quattro Box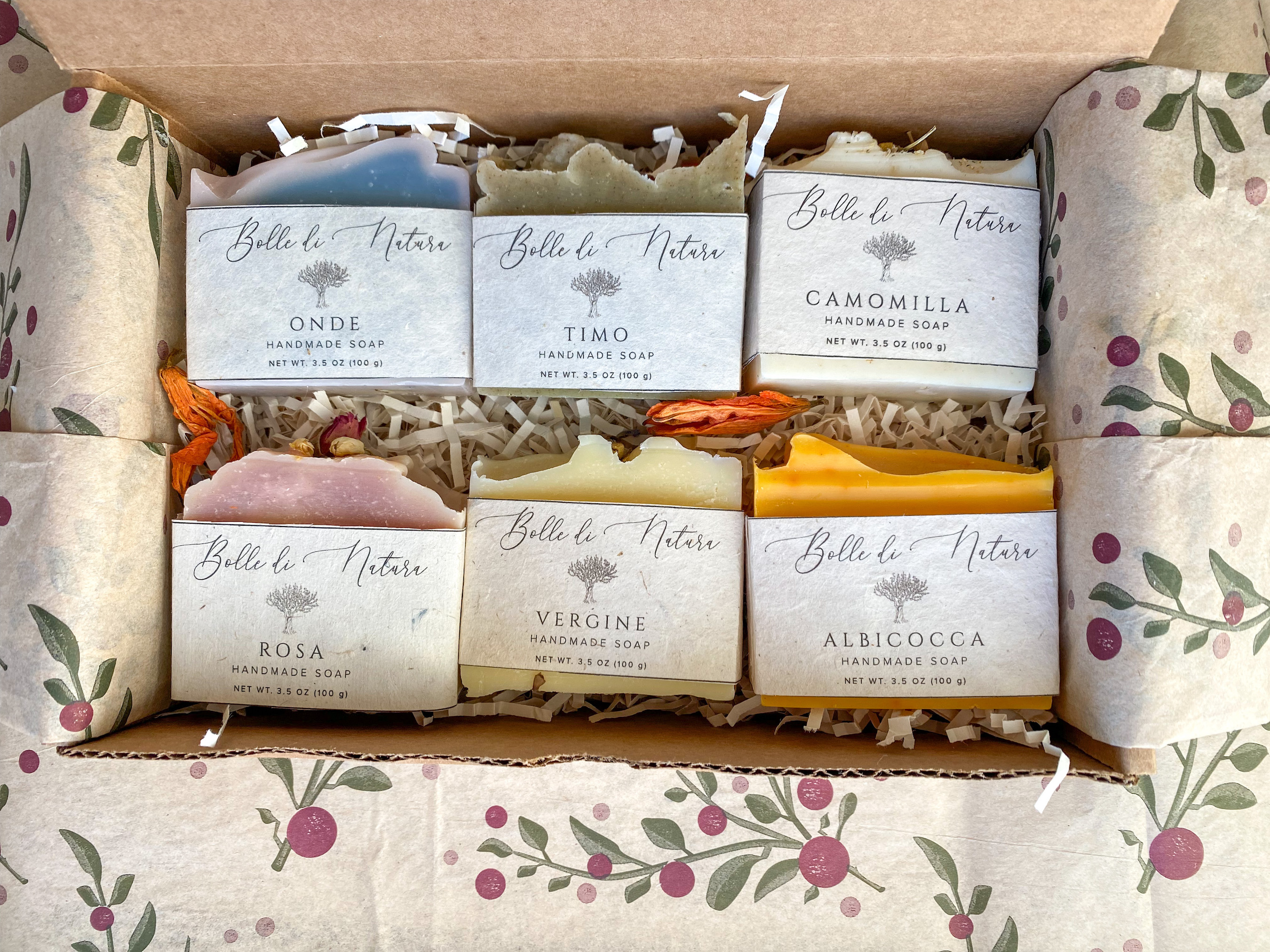 Sei (Subscribe & Save) - $59.00 + 15%off >>> $50.15!!
Save time, energy and money!
All packaging is compostable, recycled and plantable. Soap labels are made in seed paper so that you can plant the label in soil to let flowers grow.
Cancel or hold it at any time!
Read More on Sei Box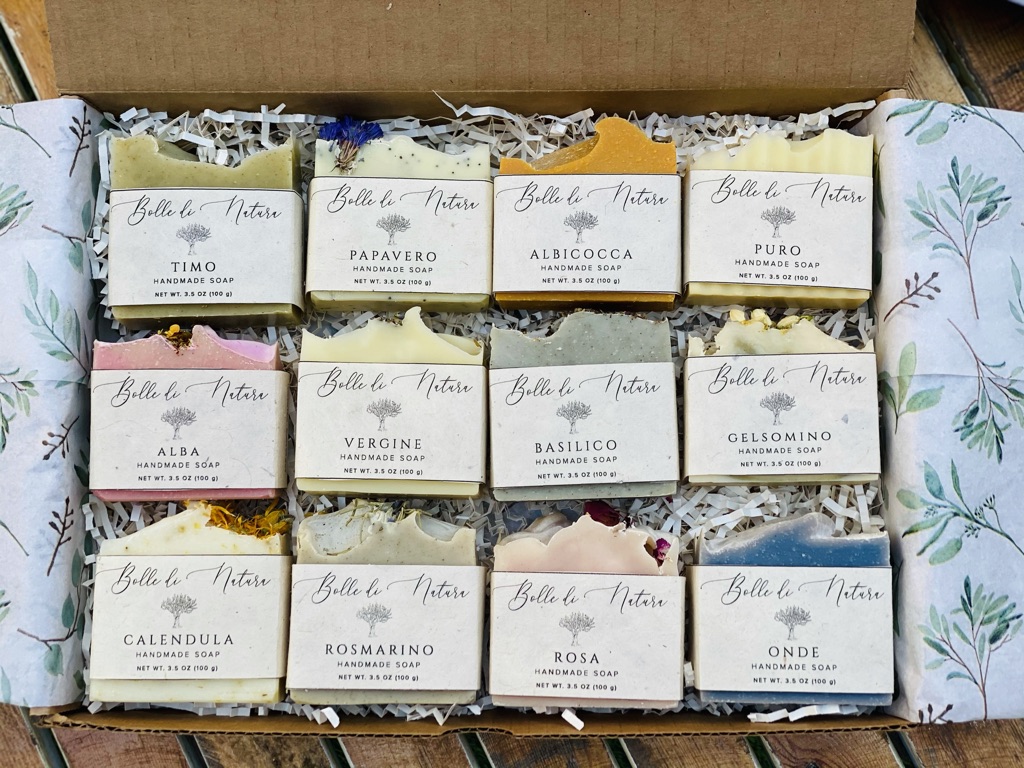 Collezione (Subscribe & Save) - $113.00+20%off >> $90.40!!
If you want to gift one of these boxes to someone else, just add their shipping address instead of yours. Leave a note if you wish to send a note message on the first box.
Subscription will ship immediately after your order and can be cancelled/paused at any time.
If you enroll, each month you will receive interesting facts about the natural ingredients I use: plant oils and butters, essential oils and botanicals.
Read More on Collezione Box