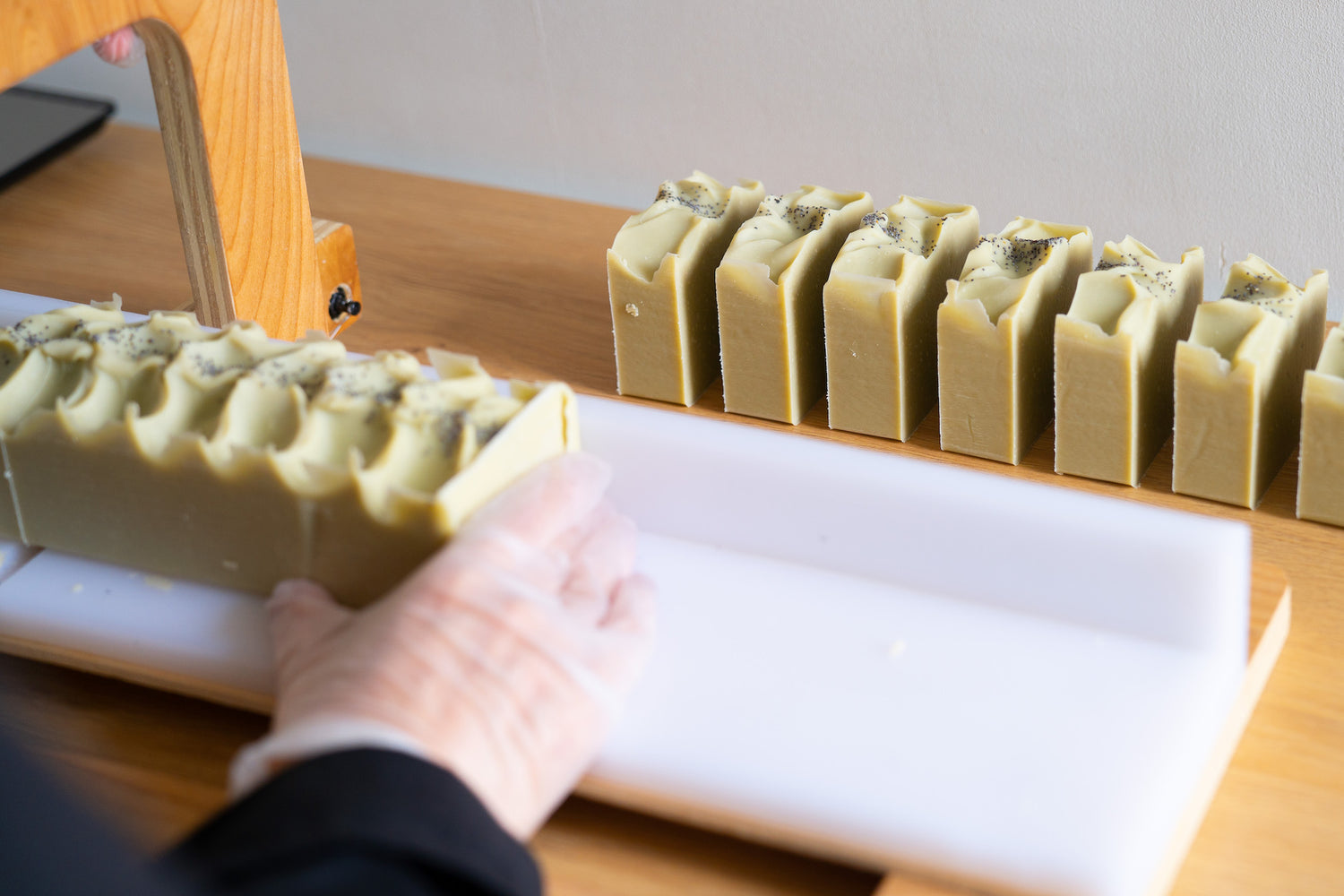 Why Buying Made in France?
French cosmetics meet strict and rigorous hygiene and manufacturing standards, guaranteeing you real safety and authenticity, with real traceability of ingredients. Each ingredient in fact has certifications which are reviewed and assessed by a professional chemist who evaluates and approves the safety of each product before it can go on sale to the European market.Subject to strict regulations and rigorous controls, therefore the "Made in France" product is a guarantee of quality and effectiveness.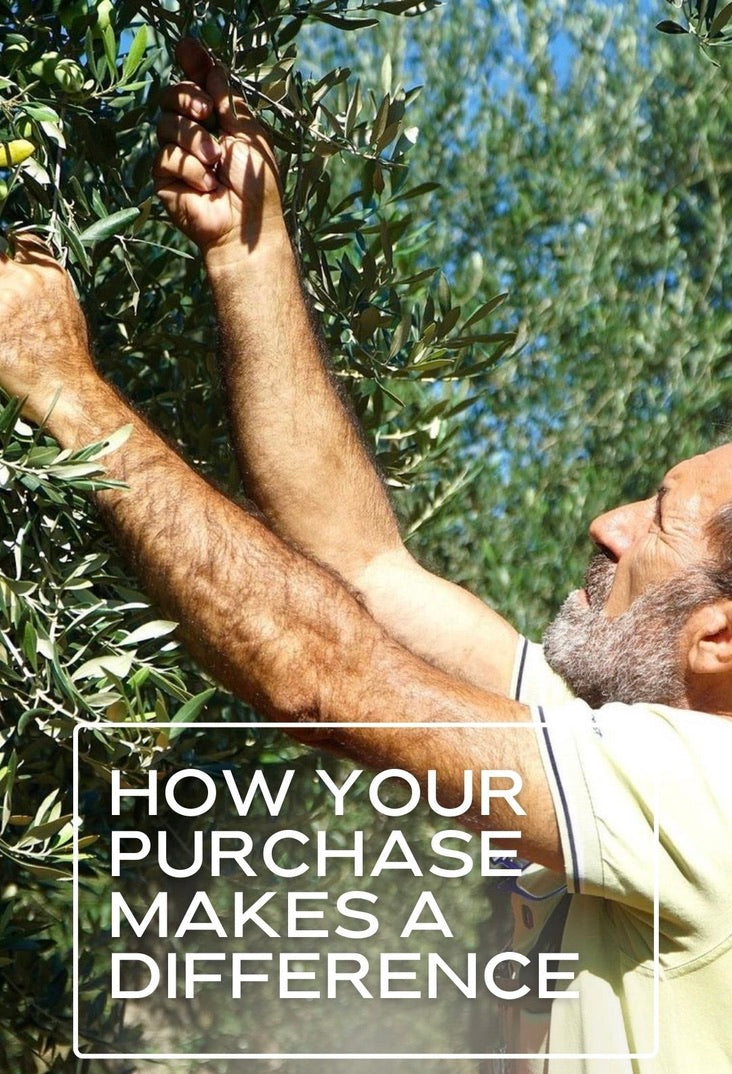 Ethical - Organic - Vegan - Cruelty Free
Our suppliers are carefully selected based on their organic certifications & sustainable missions:
- Cruelty-free coconut oil sourced from a French small business whose focus is to ensure that monkeys are not exploited during the production
-Carbon-neutral oil farm in central Italy provides our exceptional extra virgin olive oil
-Essential oil distiller in the South of France promotes circular economy and low waste
-Raw shea butter from an association in Belgium who supports a cooperative of women empowering their community in Burkina Faso
Learn More
Let customers speak for us
LOVE these soaps!
I bought multiple scents and just started using the Rosa. The scent is amazing and the soap has a bit of actual rose petal inside. It lathers really nicely, leaves no soapy residue behind and leaves my skin feeling so clean and fresh. Can't wait to try the other scents and will definitely be purchasing again as soon as I runout.
Douceur absolue
Une excellente découverte! Les savons de Carol, en plus d'être extrêmement jolis, sont d'une douceur absolue et sentent hyper bon. Je conseille à 1000%
a feast for the senses
How a simple shower became a soothing luxurious experience! The silky texture is pleasant, and there's something about the color too that makes it satisfying.
Delightful soap!
I really love the subtle, fresh scent of this soap! Plus, it lathers well, rinses easily, and leaves my skin feeling clean and soft-- no soapy residue, whatsoever! Carol's wonderful line of soaps offers something for everyone, and each bar provides a pleasant bathing experience! I am a repeat buyer, and it has been fun choosing and using a variety of the soaps! And I'll definitely keep returning for more in the future! Highly recommend! :-)
Lotion works well, and quickly!
My hands are extremely dry from both the cold, winter weather, as well as frequent hand washing; so I purchased the shea butter lotion, with the hope that it would restore much-needed moisture to my skin! And after just one night, I noticed a difference! I applied the lotion before bed, and put on a pair of gloves, so that the lotion could "work its magic" overnight-- and it DID! So I am very pleased, and plan to use it on a daily basis, to keep my skin properly hydrated and soft! :-)
Exquisitely soothing!
This lip balm is wonderful-- SO smooth and soothing! My lips are painfully dry and chapped from the cold winter weather; and with the first use of this lip balm, I felt instant relief! I am not a lipstick user, but I do like to use lip balms, especially when my lips need moisture and healing. So I am very impressed with this comforting product, and highly recommend it for daily use! :-)
Yum!♡
The vanilla and cocoa really come through, and I love it! Feels wonderful!
Love
I am so excited for this one! Smells beautiful and love how it has espresso gounds in it!!!
♡
I really enjoy this bar especially with the oats, it gives light exfoliation. Its perfect!
Beautiful
I love Chamomile! So I had to get this one! It smells incredible! Will purchase again!
Love it!
I Love this one! Smells and feels so good!
Sustainability and small business
I started to use the first soap for the shower, to stop buying the classic plastic bottles shower gel. Well I love the soap, not only for the scent but because my skin doesn't get dry, it's really a great product, natural and made with non chemical ingredients. Then I bought more as gifts for my friends, already got positive feedback from them, which means I will buy more for Christmas, probably the orange based soaps. Highly recommend these products which by the way come in a very lovely packaging
Cocoa Butter Lotion Bar
I tried this bar and it worked on my dry skin! I can smell the chocolate on the bar and my hands. It's incredible and I love it! Can't wait to try out many beautiful items that you created! :) :)
AMAZING
I loved everything about it! First off the packaging is beautiful all Eco-Friendly 😊 right when I opened it i could smell the beautiful aroma! I have tried lotion bars before, but this one feels great! Super creamy but doesn't leave a greasy/oily feeling, it left my hands feeling nicely moisturized and soft. I would definitely recommend you try it!
Amaretto Amore!
Fantastic soap! Lathers well, rinses completely, and leaves skin feeling thoroughly cleansed! I have purchased and tried a variety of Carol's soaps now, and I LOVE each and every one of them! I am truly amazed at the difference between handmade soap and the 'store/commercial'-type soap, and am now convinced that handmade soap is much better for the skin; so much so, that I plan to continue to use ONLY handmade soap in the future! I highly recommend the purchase of these amazing soaps-- enjoy the luxurious- as well as calming and soothing- effect that they provide! :-)