1
A perfect blend combination between soft oils of olive, avocado and raw butters of cocoa and shea butter give this soap a perfect blend of moisturizing, hydrating properties together with cleaning power.
Scent: Minty Essential oil blended with a strong medicinal aroma of cajeput similar to eucalyptus is blended with a floral and calming Lavender essential oil.
Topped with saffron, cornflowers and poppy seeds.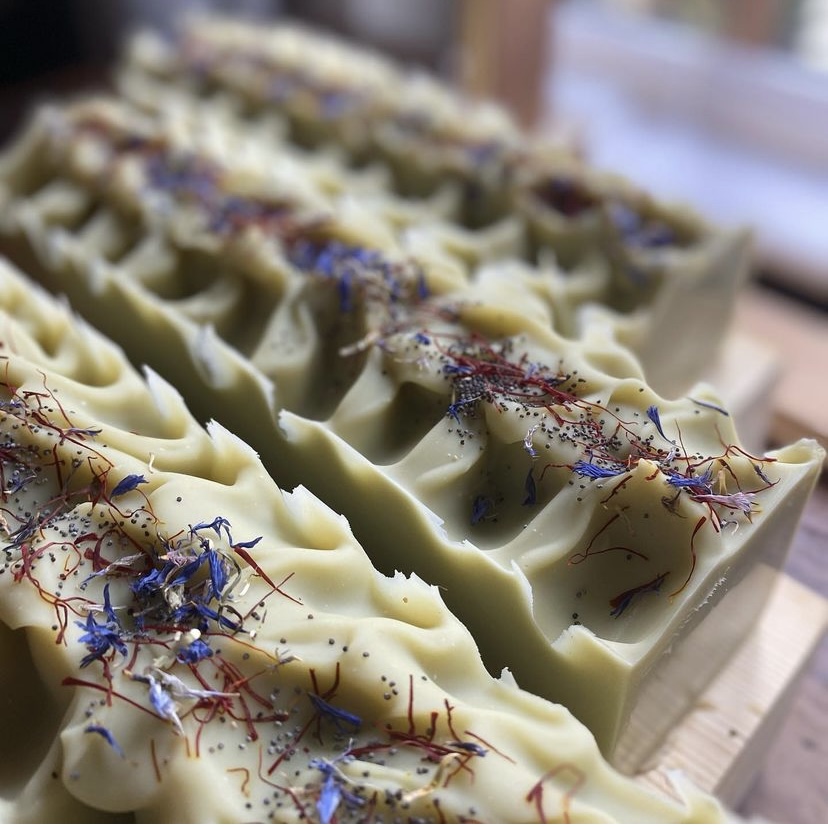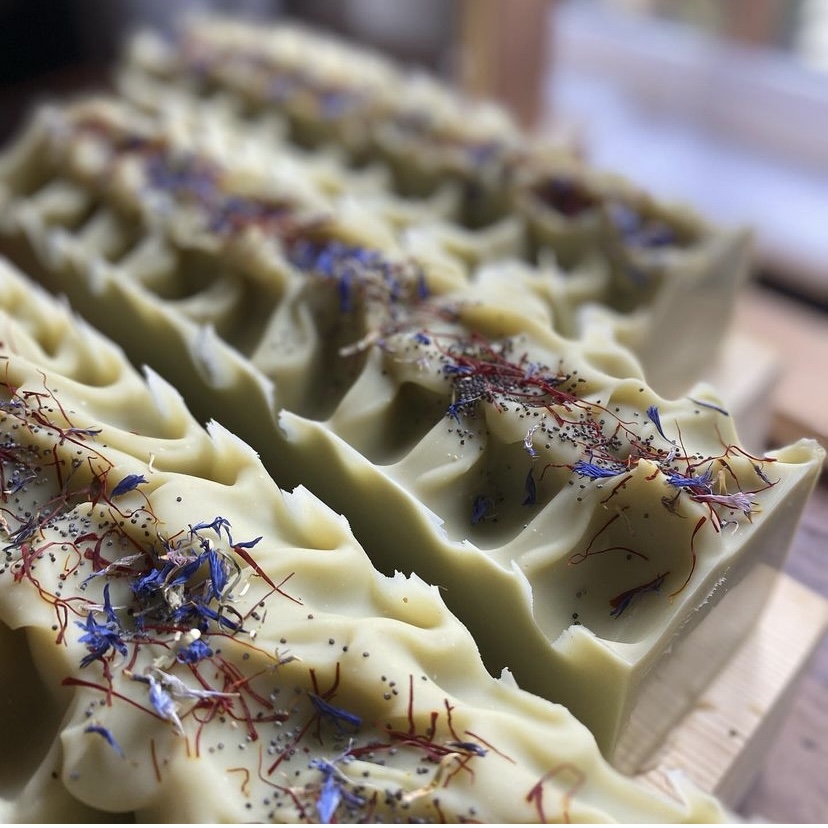 French Green Clay
Clay naturally and gently exfoliates the skin and removes all the impurities and oils.
Besides the added benefits, clays also give soaps a natural color.
French Green Clay is used in this recipe and it has a large amount of nourishing minerals with strong detoxifying action.
It well removes toxins, dust, dead skin cells and other impurities commonly found on the skin. Perfect for normal to oily skin.
Ingredients, benefits & more
We are committed in choosing natural plant based ingredients of high quality that are organic, ethically and sustainably sourced. All of our oils are virgin and cold pressed, butter are raw and unrefined.
We strive to ensure our products contribute to the well-being of people and planet, and our efforts put us on track towards a brighter future.
Main Ingredients & Benefits
Packaging & Shipping
All packaging is eco-friendly and plastic free: tissue paper is made with recycled paper, boxes, tape and cards are compostable.
Each soap is wrapped with a label made with seed paper. There are seeds embedded in the paper so if you leave the paper in wet soil .. flowers may grow!
Domestic and International shipping
Get in touch - Return Policy